Regular price
Sale price
$35.00
Unit price
per
Sale
Sold out
Nanofibers delivered in uncompressed, non-woven, quadrilateral matts.
SiO2 (Silica) nanofibers are yielded through a novel AC electrospinning process resulting in extraordinary aspect ratios, consistent purity, and consistent certification of form parameters that are difficult to achieve using other nanofiber production methods. Potential applications include: filtration membranes, catalyst, photocatalyst, catalyst support, fuel cell separator, gas sensors, thermal insulators, metal or ceramic nano-composites, dehumidifiers, abrasives, thermal barriers. 
Product photos are 1 gram samples. Scale: cm
Contact Sales@truspin.com to request quantities in excess of 10g.
Formula Weight:
60.08 g/mol
Specification:
Appearance(Color): White | Appearance(Form): Aligned Raw Fibers | X-Ray Diffraction: Conforms to Structure | Diameter: Confirmed - ~425nm ± 50nm | Leigth: Confirmed - ∞ | Crystal Grain Size: Amorphous | Impurities: N/A
View full details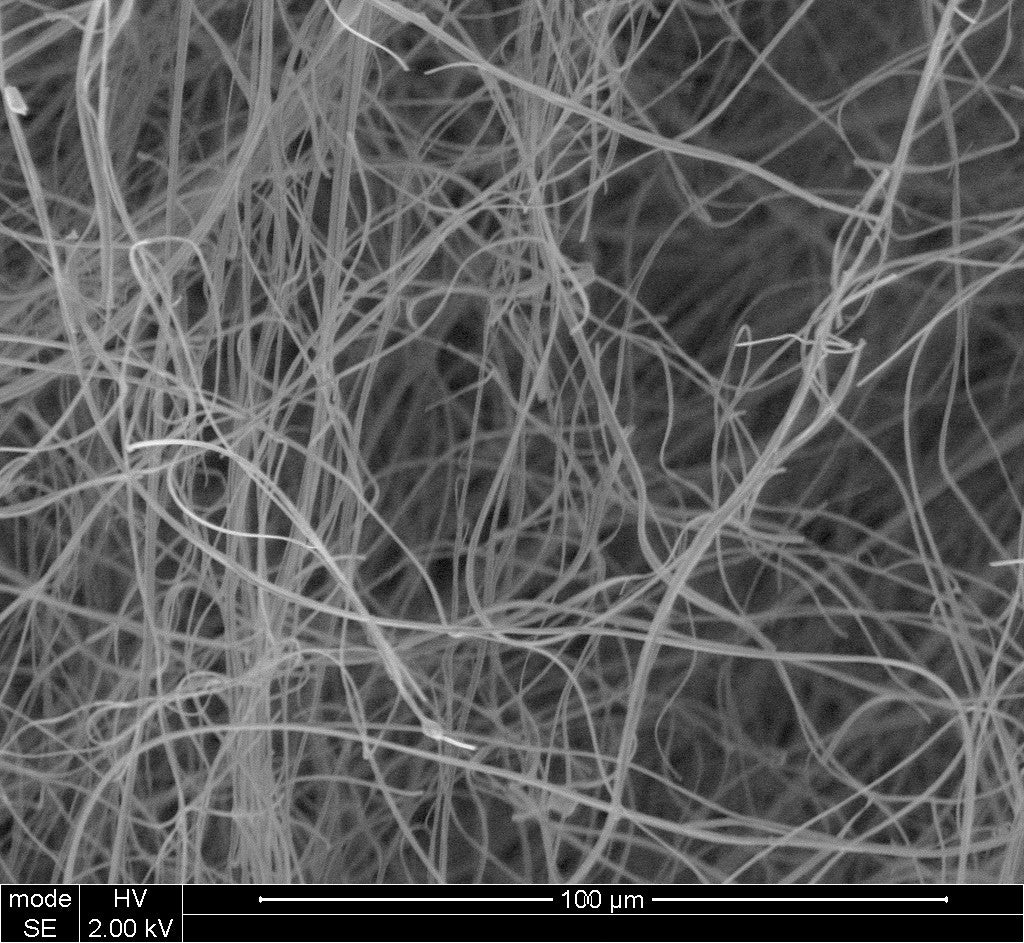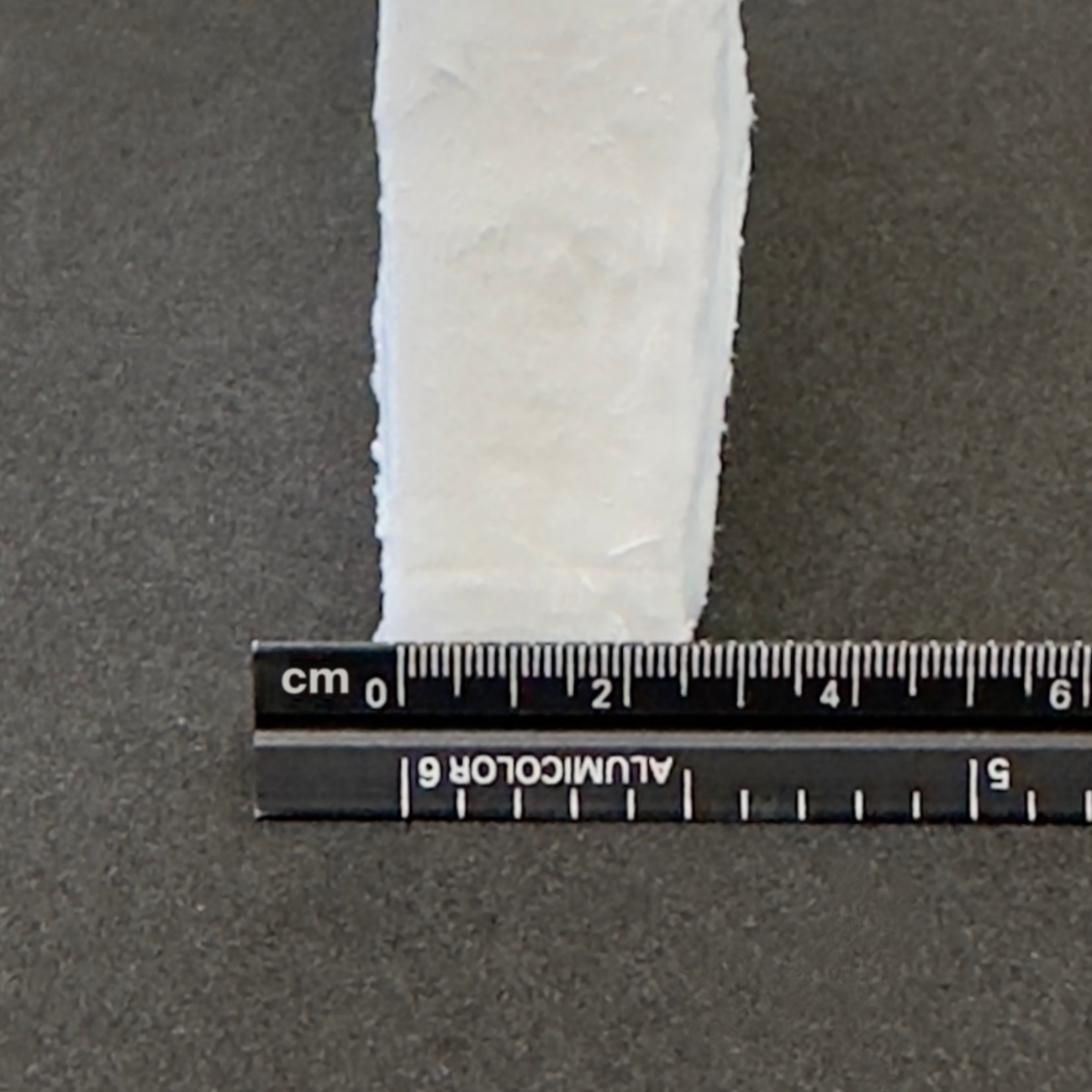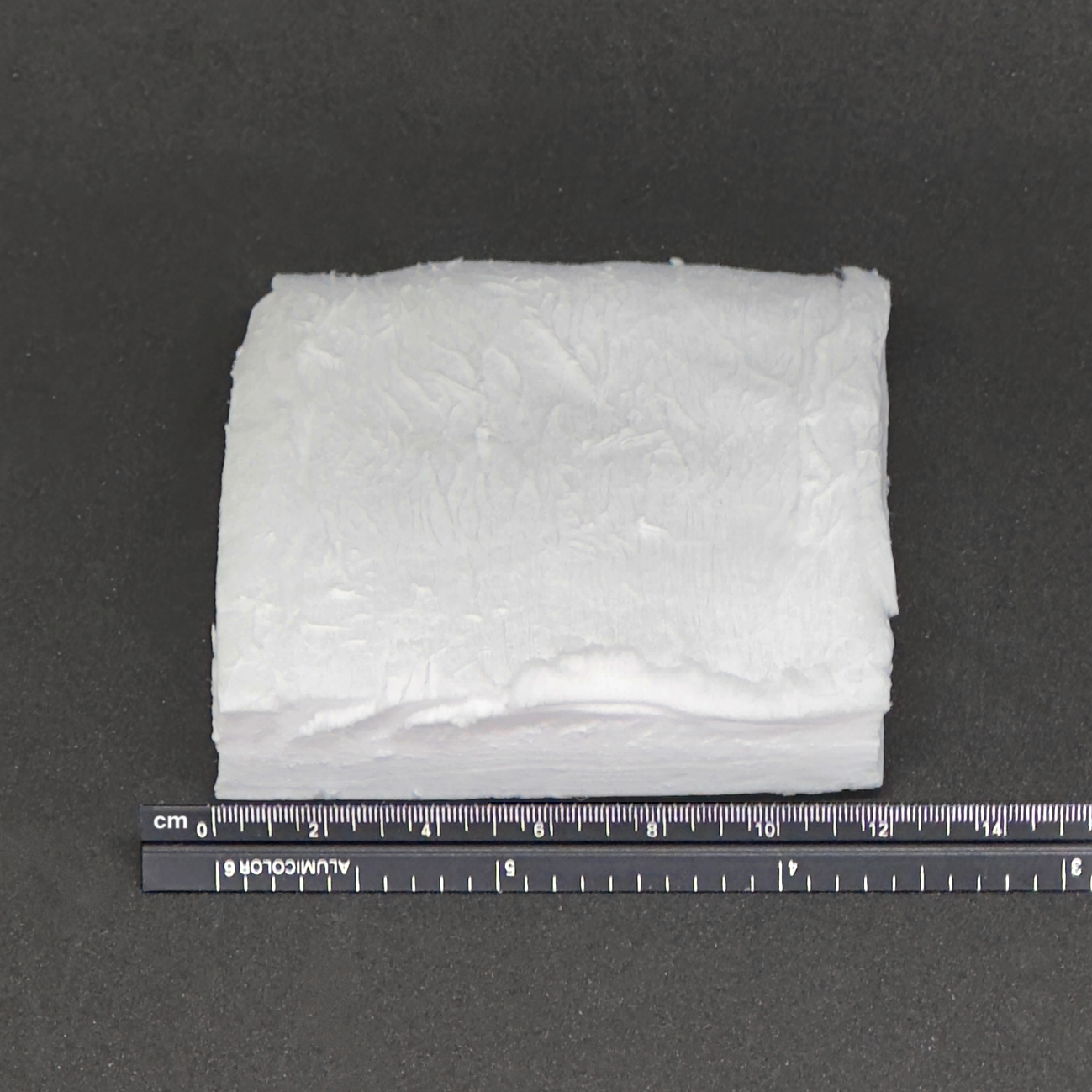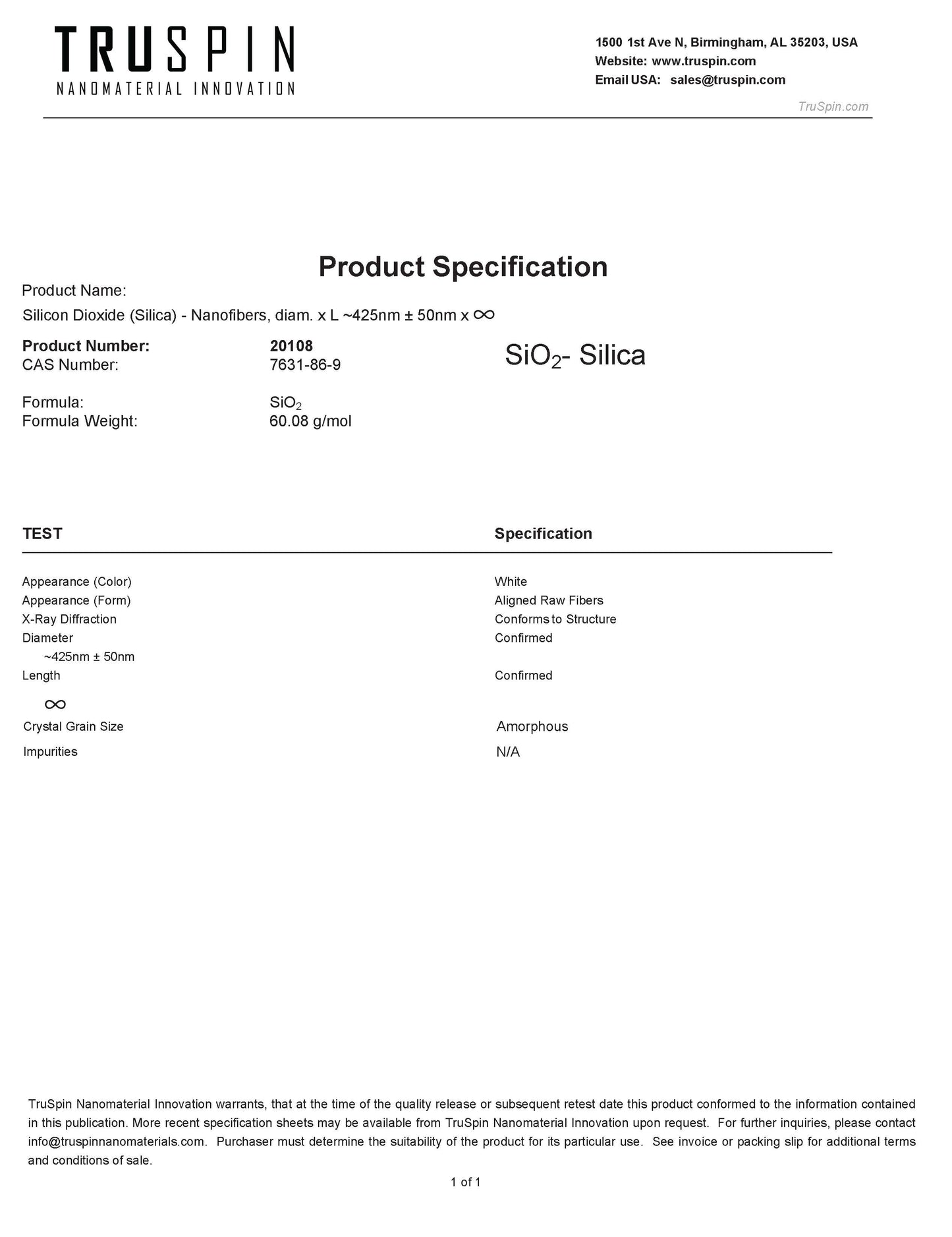 Request a quote
Each project is unique and will be reviewed on a case-by-case basis.